Farmaindustria explains to some twenty experts some of the policies and initiatives that have made Spain an international benchmark in clinical drug trials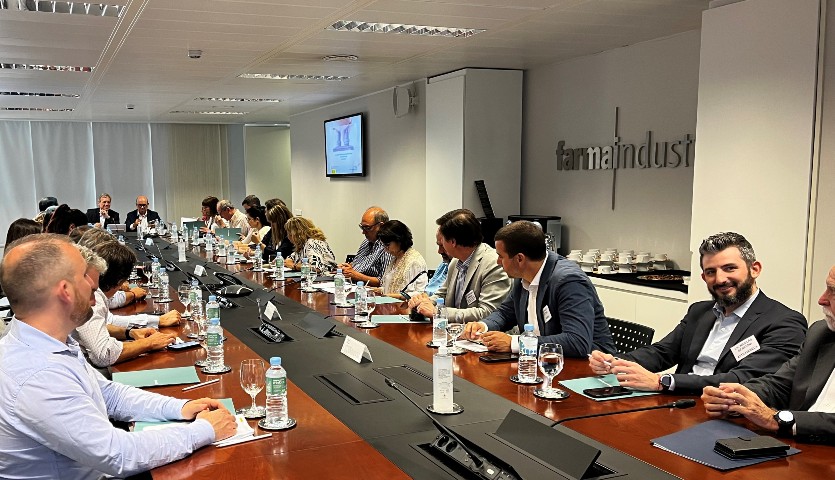 Source: farmaindustria.es
Representatives of provincial health authorities and the Argentine Chamber of Medicinal Specialities (Caeme) visited Farmaindustria's headquarters on Tuesday to learn first-hand about Spain's successful model of clinical research, based on public-private collaboration, which has made Spain one of the world leaders in this field. As Caeme's executive director, Carlos Escobar, stressed in his speech, "it is important for us to know the keys that have allowed Spain to overtake leading countries such as Germany".
For many pharmaceutical companies, Spain is already the second country in the world in terms of clinical trial activity, behind only the United States. Today, one out of every three studies launched in the European Union is carried out in Spain, explained the Deputy Director General of Farmaindustria, Javier Urzay, in his welcome address.
Clinical research is a critical part of pharmaceutical R&D, as it is the link between basic research and healthcare. It also represents an opportunity for patients (access to new therapies), for the quality of care (training of professionals), for health systems (savings and main source of private income in their hospitals) and for the country as a whole (flow of knowledge and resources and improved quality of care).
This was recalled by the associate director of Clinical and Translational Research at Farmaindustria, Amelia Martín Uranga, who provided the twenty or so attendees with some of the strategic keys that have placed Spain in this prominent position. The European regulation and national legislation on clinical trials, the BEST and Farma-Biotech projects, the guidelines to promote the participation of adult and paediatric patients and the digitalisation of processes and adaptation to the new research models involved in precision medicine were some of the issues that the Farmaindustria spokesperson discussed in depth.